To Esteem clients,
May your Christmas be filled with special moment, warmth, peace and happiness, the joy of covered ones near, and wishing you all the joys of Christmas and a new year of happiness.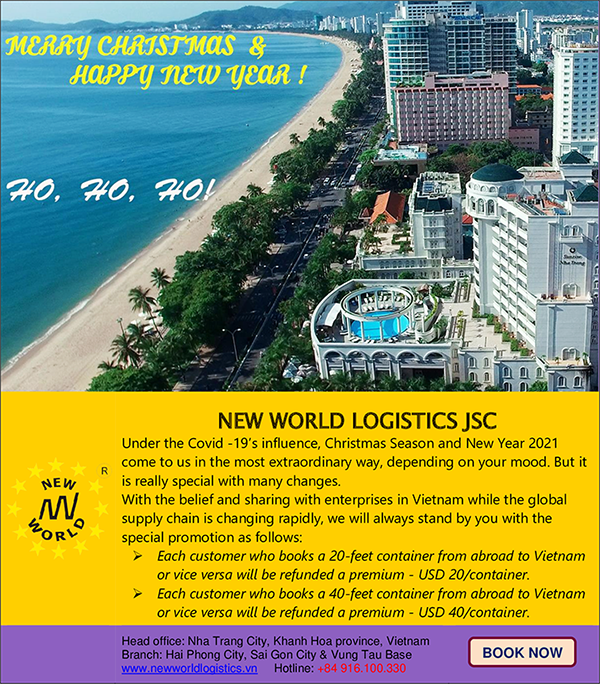 Terms & conditions:
Applied from now to February 28th , 2021.
Applied to ocean freight only.
Subject to space available on board.
For further information please contact:
1) kelvin@newworldlogistics.vn, Mob: +84 913 429 359 (Kelvin), or
2) brandon@newworldlogistics.vn, Mob: +84 914 166 009 (Brandon)
Hotline: +84 916 100 330